A man in Germany fatally stabbed two people and injured seven others on the train before police finally arrested him on Wednesday.
"It's terrible," Schleswig-Holstein Interior Minister Sabina Sutterlin-Wack said in an interview with German public broadcaster NDR. "We are shocked and horrified that something like this happened."
The man, identified as being in his 20s and 30s, boarded a train traveling from Kiel to Hamburg and attacked several passengers around 3:00 p.m. before the train reached Brockstadt station in northern Germany.
Several people did calls to the police when the attack occurred, officers were able to stop the train and apprehend the suspect. The railway station in Brockstedt remained closed for several hours.
US-CUBAN DIALOGUE FOCUSES ON "LAW ENFORCEMENT" ISSUES, MEMBERS OF CONGRESS WARN AGAINST "APPLIANCE"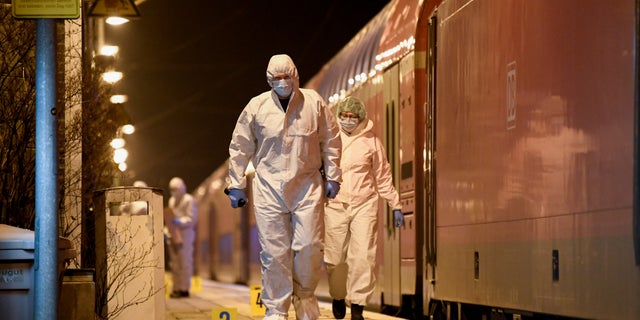 Three people were seriously injured, four others were lightly injured.
CHARGE OF LOCKERBY MURDER SUSPECT DELAYED DUE TO FAMILY PROBLEM HIRE LAWYER: REPORT
Police took the suspect, who was also injured, to the hospital for treatment. Authorities did not provide any additional information about the suspect's identity, but noted that the suspect does not appear on any terrorist watch lists based on preliminary checks.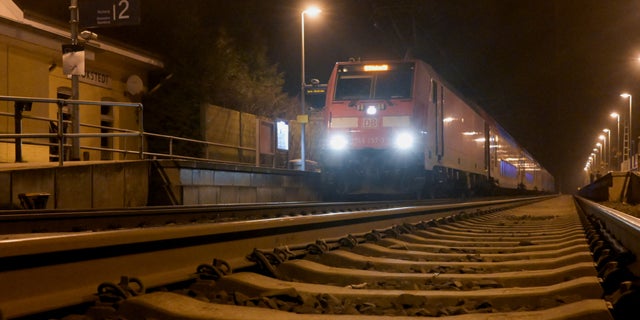 Two hours after the attack, the police have not yet determined the motive and have not updated the information about the victims, according to the German publication DW.
GERMANY IS NOW EXPECTED TO AVOID A RECESSION THIS YEAR AS INFLATION TAKEN
But the DPA news agency reported that the suspect was showed signs of mental illnessciting an unofficial source in the security services.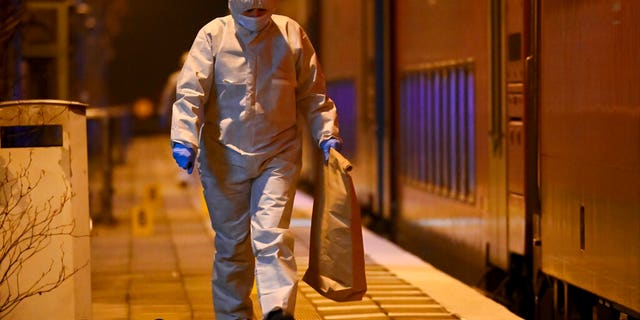 Regional and federal police have joined the prosecutor's office to investigate the attack, NDR reports.
CLICK HERE TO GET THE FOX NEWS PROGRAM
Train operator Deutsche Bahn expressed its condolences late Wednesday, saying "our deepest condolences go out to the families of the victims. We wish the victims a speedy and full recovery."
The Associated Press and Reuters contributed to this report.