Australian doubles legend Todd Woodbridge said he was "heartbroken" by the All England Club's decision to reduce men's doubles matches at Wimbledon from five sets down to three.
The decision, which the club announced this week, joins Wimbledon with the other three grand slams.
Woodbridge, who won nine Wimbledon crowns – six with long-term doubles partner Mark Woodforde and then three more with Swede Jonas Björkman – said he wouldn't have as many championships as he did if they only played three sets.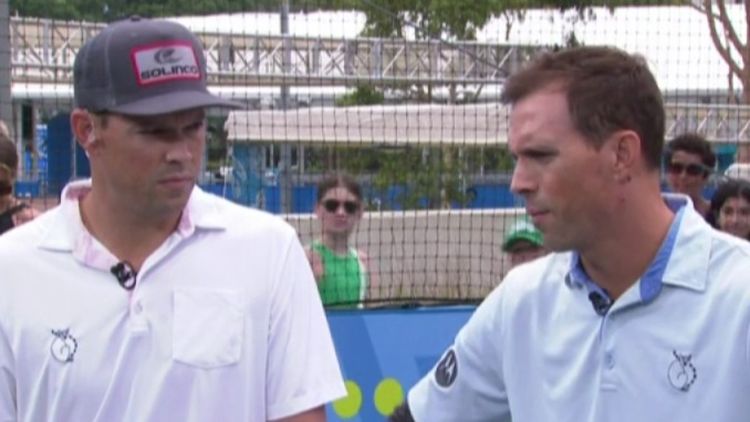 "For me, it's a little bit heartbreaking because I'm a real traditionalist," he said of Nine's Australian Open coverage.
"I really believe with all the titles the Woodies won and I went on to win with Jonas Bjorkman, I probably wouldn't have won as much if it had been more than three sets.
"Five sets let the best team win generally in that situation."
Also on the panel were the Bryan Brothers Mike and Bob. Mike said he believed grass should stay at five sets.
The Bryan Brothers – who have won three Wimbledon titles themselves – were knocked out of the 2004 Wimbledon event in the third round when the weather forced the tournament to be reduced to three sets through to the semi-finals.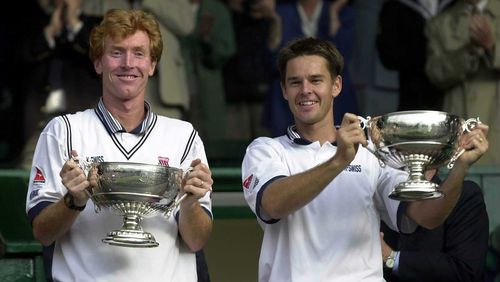 "We like a longer sample size, especially on grass, it's hard to break a serve on a smooth surface," he said.
"I think for the great doubles teams, you just want a longer — three out of five format."
The All England Club said the reduction could attract more players to enter the doubles competition at Wimbledon.
It also provides the referee's office "with greater certainty when scheduling matches during the event," the club said in a statement.
Matthew Ebden and Max Purcell won the men's doubles title at Wimbledon last July, defeating Nikola Mektic and Mate Pavic 7-6 (5), 6-7 (3), 4-6, 6-4, 7-6 (10-2 ). ).